Kaithal News: Teachers also said – Lakshmi does not have difficulty in explaining and understanding, but Catching Power more than ordinary children.

Kaithal
Talent is not an affection for anything, whether it is in difficult circumstances or God has made a person less than ordinary. 13-year-old Lakshmi of Kaithal has done the same. Lakshmi cannot listen and is an 8th student in a government school in Baba Ladana village. Lakshmi has secured the first position in painting in the state level talent search competition and the amazing thing is that in this competition Lakshmi was ahead of the ordinary children who are complete in the body created by God. School children and teachers from all over the state participated in this competition.
Lakshmi Baba studies in 8th grade in a government school in Ladana village and, like the ordinary children, denying the lack of speech and hearing. Teachers and Lakshmi's grandparents told that it works hard in school like other children and does all its work carefully. Lakshmi dances even though she is unable to listen. Works like normal children at home and school. Sewing-embroidery takes both hands and feet.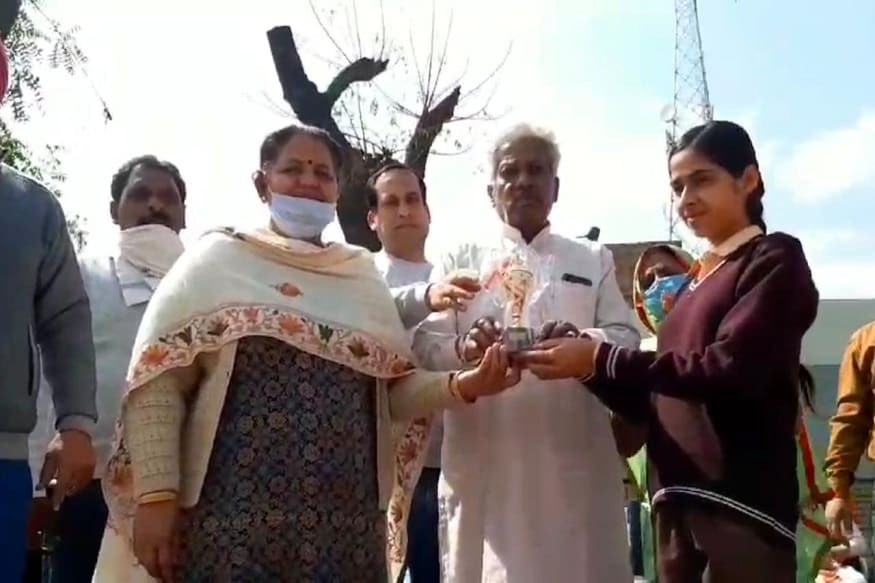 Honoring Lakshmi
Teachers said thisTeachers and family are proud of Lakshmi achieving the first position in the state and she hopes that this girl will illuminate the name of the district and the state even further. Lakshmi engraves on paper through the medium of painting her expressions. Even in the normal routine, Lakshmi describes her feelings and all understand well. Lakshmi has made her hands sound and eyes have ears.
.