A view of a video released by China
– Photo: twitter.com/shen_shiwei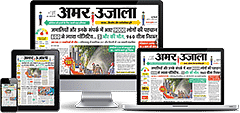 In June last year, there was a violent clash between the soldiers of India and China in the Galvan Valley of eastern Ladakh. In this skirmish, 20 soldiers of the Indian side were martyred and China had not given any information about their loss. Now China has at first admitted that its soldiers were killed in the skirmish, along with it has released a video.
The video contains the alleged excerpts of the skirmish between the Indian and Chinese military. Through the video, China has once again tried to put the blame of the Galvan Valley skirmish on India's forehead. At a time when both countries are withdrawing their forces in Ladakh, China's move may once again shock the peace efforts.
On-site video of last June's #GalwanValley skirmish released.

It shows how did #India's border troops gradually trespass into Chinese side. #ChinaIndiaFaceoff pic.twitter.com/3o1eHwrIB2

– Shen Shiwei 沈 诗 伟 (@shen_shiwei) February 19, 2021
In the video, China has shown pictures of its slain soldiers and has tried to accuse India of starting a skirmish. The video has been released by China's state media. In this, without taking the name of India, it has been said that in April 2020, the foreign army broke the previous agreement and crossed the border and started building roads and bridges. Which increased tension here.
Earlier on Friday, China officially acknowledged for the first time that four of its soldiers had been killed in the Galvan Valley skirmish. China's official news agency Xinhua quoted China Army newspaper PLA Daily as saying that these soldiers have been honored. However, a US report said that 35 Chinese soldiers were killed.
Military commander means to release video before talks

In this video, the Indian Army has been accused of attacking itself. The Chinese military is trying to claim that the attack was not by Chinese soldiers but by Indian soldiers. Chinese troops retaliated to defend their claim. It is clearly visible in the video that a large number of Indian soldiers were surrounded by Chinese soldiers. The purpose of this claim of China is to state that India was making false claims about violent clashes. He claims to have killed only four of his soldiers. The purpose of this video is to change the concept, intensifying military diplomacy.
Indian army did not respond

After the bloody conflict in Galvan Valley and the release of video by the Chinese government media, the Indian Army has not yet responded to this. Air force retired vice-air marshal NB Singh says that after eight months there is some point in releasing the video. China is also making new moves here. However, NB Singh says that India is capable of dealing with such situations. Sometimes there should be no response in military matters. He said that I feel the same here. The Indian Army and the Ministry of Defense should handle this sensitive subject carefully. NB Singh said that people will not know the truth only by releasing China's videos. Now there is no reality hidden about this.
.