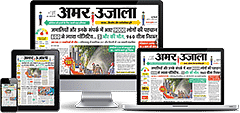 The process of enrolling in nurseries for children has started in the capital Delhi. Meanwhile, on Saturday, the Delhi government has made a big announcement regarding the age of children. The Government has decided to give relaxation in the age of children by changing the norms.
According to the new rules, now the age of children enrolled in nursery, KG and class I will be given 30 days relaxation. It may be noted that according to the rules of the Directorate of Education, children from three to four years can enroll in nursery, children from four to five years in KG and children from five to six years can enroll in class one. For this, the Directorate calculates the age on the basis of 31 March.
Based on this age, children get admission in nursery, KG and class I in Delhi schools. Now the government has given a relaxation of 30 days i.e. one month in this age. For example, once the first four years are over, the child is not admitted to KG. He had to enroll in class one by age.
Now it has been increased to four years and a month. That is, if the age of your child is now four years and a month, then he can enroll in KG. Similar relief is also available for nursery and class I children.
It is to be known that the Directorate of Education is very strict regarding nursery admission in schools in Delhi. The Delhi High Court has also imposed restrictions on around 50 norms for admission to schools in the capital.

This includes criteria like first come first serve, admission on management quota, admission on marks for children and parents. All such rules are banned by the court and the Directorate of Education is also strict.
.