Central Armed Police Force personnel (file photo)
– Photo: Tech for FTCP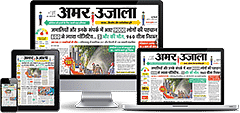 abstract
250 companies of Central Armed Police Forces will be sent to four states and one union territory.
Detailed
Assembly elections in four states and one union territory will be held in the shadow of the bay during April-May. Considering the possibility of electoral violence, the central government has decided to deploy 25,000 Armed Police Forces (CAPF) personnel in West Bengal, Assam, Tamil Nadu, Kerala and Puducherry. An official said on Saturday that the deployment would be done as an additional force in addition to the local police.
According to the official, the Union Home Ministry has decided to hand over the security arrangements for these elections to 250 companies of CRPF, BSF, ITBP, CISF and SSB. A company consists of 100 soldiers. These security forces will work directly under the command of the Union Home Ministry.
An officer associated with the deployment process of the security forces said that about 75 companies have also been placed on standby so that they can be dispatched anywhere immediately if needed. Maximum 85 companies are being deployed by CRPF, while 60 companies of BSF and 40 companies of ITBP will be deployed. He said that after getting instructions to reach all the deployment sites in a phased manner all the security forces have also started dispatch so that the security forces can reconcile with the local conditions before the elections.
Highest deployment in West Bengal

In view of the recent violence in West Bengal, maximum security forces are being deployed there. According to officials, 125 companies will be deployed in Bengal, out of which 12 have already reached there.
Apart from this, 45 companies have been deployed in Tamil Nadu, 40 in Assam, 30 in Kerala and 10 in Puducherry. "This deployment has been done on the basis of preliminary assessment made in the meeting of senior officials of the Election Commission and the Home Ministry," he said. This number can also be reduced or increased after the dates and stages of elections have been declared by the Commission.
.