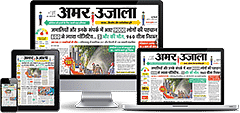 FATF has given a big shock to Pakistan. FATF has not excluded Pakistan from the gray list when it failed to develop an effective mechanism to curb terrorist activities and prevent economic crime.
Pakistan should act on terrorists

The FATF said that Pakistan should act by taking action against terrorists and its allies listed by the United Nations.
The Financial Action Taskforce said stern action should be taken against all the listed 1267 and 1373 declared international terrorists. Along with this, effective mechanism will have to be created to stop terror financing.
Pakistani court should give strict punishment

The anti-terrorism organization also told the courts in Pakistan that they should take effective action against those involved in terrorism and give them strict, effective and decisive punishment.
Review will be done in June

The FATF said that when Pakistan completes three incomplete tasks, the organization will consider its current status in its annual session to be held in June. The deadline given to Pakistan is already over. In such a situation, it is his responsibility to complete these works as soon as possible.

.