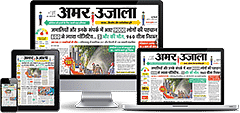 Delhi Police's Crime Branch on Sunday arrested four more people in the Rinku Sharma murder case in Mangolpuri area of ​​Delhi. Even before this, five accused have been arrested.
It is known that in the Mangolpuri area of ​​Delhi late on February 10, the attackers killed a BJP Yuva Morcha worker with a knife after stabbing him with a stick. The incident sparked tension between the two communities in the area. Due to which a large number of police forces were deployed in the area.
However, the family alleges that there was a dispute with other community members over the program at Ram Mandir Park on Dussehra, which led to the killing of the young man. Apart from this, a large section is alleging that he was killed because of asking for donations for the Ram temple.
At the same time, the police theory is completely different in this case. Based on the investigation conducted by the police, additional DCP S Dhama had said that 25-year-old Rinku was attacked with a knife at the birthday party on the night of 10 February. He was then rushed to the hospital, where he died.
The quarrel between the accused and the incident took place over the closure of a restaurant. Police say the addition of any other reason to this murder case is factually incorrect.

Police have said that everyone who attacked Rinku knew him. There was a fight on both sides to open the food store. Both these shops were around. The police arrested five accused following a complaint by the family, following which four accused were arrested again today.
Delhi Police Crime Branch has arrested four more people in connection with the death of one Rinku Sharma, who was allegedly stabbed by a group of people in Mangolpuri on February 10

– ANI (@ANI) February 21, 2021
.