Symbolic picture
– Photo: Tech for FTCP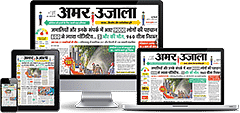 abstract
The video related to Galvan Valley is part of 'Propaganda War', an attempt to mislead its youth by calling India aggressive.
Detailed
Breaking silence after eight months on a violent skirmish with the Indian Army in Galvan Valley in eastern Ladakh is part of China's 'propaganda war'. He has accepted the death of four soldiers only to make India aggressive and prove himself as 'innocent' and 'protector' as well as to deceive his youth.
China has also been successful in seducing the youth, it has been projected on social media platforms that the hashtag related to the killed Chinese soldiers is going viral and the Indian embassy in Beijing is getting thousands of hate messages within 24 hours. The Indian embassy has never received so many messages in its official Weibo (Chinese Twitter) handle in China in a single day before.
In fact, the People's Liberation Army (PLA) of China has been facing questions in its own country since the process of retreat of the armies of the two countries on the Line of Actual Control (LAC). Especially in eastern Ladakh, questions were being asked to step back from the northern banks of Pangong Lake and other occupied places. As a strategy to deflect these questions, China released a video of Galvan's violent clash on Friday, the ninth day of the withdrawal process, acknowledging the sudden death of soldiers.
After this, the government-controlled Chinese media institutions, through their news, spent the whole day engaged in propaganda about the death of these soldiers as the result of India's aggressive action. Also, on social media, playing the 'emotional card', the lines from the diaries and letters of the slain soldiers were run by making a hashtag. These hashtags were also shared with celebrities from various fields with their millions of fans. As a result, after Friday morning, the question of withdrawing from the PLA was closed.
Successful in misleading youth

Due to this propaganda, China has been successful in misleading its youth. The Chinese were seen making fierce emotional comments on social media regarding the deaths of the young soldiers, in which the apparent effect of trying to prove India as offensive by China.

Along with this, acknowledging the death of four soldiers, including one of their officers, in this skirmish, and announced to give them posthumous honor. Earlier, China had been silent on the question of the death of its soldiers in this skirmish for eight months. In such a situation, the sudden move of China on the ninth day of the withdrawal of forces had surprised everyone. Indian military experts at the same time described it as an attempt by Pakistan to prove itself as Paksaf. Now this point has also been proved.
.