United Airlines aircraft (file photo)
– Photo: Facebook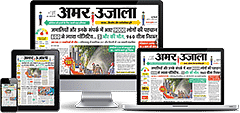 A United Airlines Boeing 777-200 aircraft bound for Honolulu made a safe emergency landing at Denver International Airport on Saturday. Soon after takeoff, the engine of the aircraft malfunctioned. This information was given by the Federal Aviation Administration (FAA). The aircraft returned to Denver where it made a safe landing.
Photos shared on social media show that a part of the engine drain (the lid of the aircraft engine) is dropped in front of a house. At the same time, the police shared pictures of other debris. United says that no one has been injured in this incident. "The FAA is aware of debris found in the vicinity of the flight path of the airplane," the agency said in a statement.
Additional debris scattered across turf field at Commons Park. Please avoid the area if possible. pic.twitter.com/tmos5HBVwV

– Broomfield Police (@BroomfieldPD) February 20, 2021
The National Transportation Safety Board and the FAA have said that they are investigating the incident. The Broomfield Police Department in Colorado said aircraft debris has fallen in surrounding areas and people have been warned not to touch or move pieces of the aircraft. United said the plane had 341 people on board. It had 231 passengers and 10 crew members.

United said it is in contact with the FAA, the NTSB, as well as local law enforcement. United said in a statement, 'All passengers and crew have been unloaded from the aircraft and sent back to the terminal. Now we are arranging a new flight to take our passengers to Honolulu in the next few hours. '
The Association of Flight Attendants-CWA, which represents United's cabin crew, said its staff assistance and safety committees are providing assistance to the crew. The labor union said, "We are grateful that the plane landed safely." Boeing said that he was aware of the incident.
.