Actress Lisa Haydon has made a new house for herself. The actress has worked hard to decorate, decorate this house.
Mumbai.
Actress Lisa Haydon is pregnant these days. Lisa is going to give birth to her third child soon. While the actress is happy to become a mother for the third time, she is also very happy to buy a new house. Lisa wants to welcome her third child to a new home. Therefore, despite being pregnant for the new house interior and decoration, he has worked hard. Everyone knows how much luck has to be made to build a house. Lisa has shared a photo of the new house on social media for her fans.
Lisa Hayden has shared photos taken from every angle of the new house on her official Instagram account. The beauty of Lisa's new house is being seen in the photo. In collage of 9 photos, it is seen that Lisa has used white, gray, brown color. The house looks very gentle and peaceful. Marble pieces of black and white color have been tried to give a new look to the house by using white furniture and mirrors with decorations. The color of the sofa has been kept brown, while the white shade is visible in the bedroom. Lisa has also written a post sharing the joy of her new home. In this post, Lisa has told that she has taken the help of many magazines and social media sites to decorate, decorate and build this house according to her choice.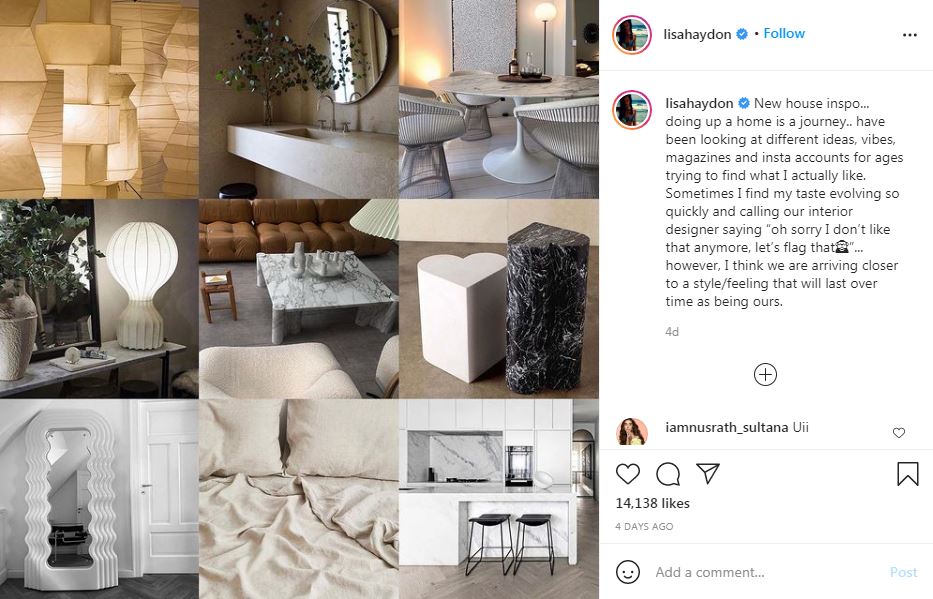 Lisa Haydon often shares her pregnancy photos on Instagram. Lisa has worked in films like 'Ayesha', 'Housefull 3', 'Queen'. Lisa Hayden was well-liked in the film 'Queen' with Kangana Ranaut. Lisa Haydon is married to her boyfriend Dino Lalwani.
.