Casey Sijoy has made a coconut peeling machine in Thrissur, Kerala. The Central Government has recently given a grant of 25 lakh rupees on this invention. Last month, their startup has been selected among the top three startups.
New Delhi.
Coconut water, which is considered very beneficial for health, we all like, but it takes a lot of hard work to peel it. Many do not know how to present it in an attractive way? KC Sejoy of Kanjani village in Thrissur, Kerala (KC Sejoy) made a coconut peeling machine when he saw this.
Recently, the Central Government has also given a grant of Rs 25 lakh on this invention of Sijoy. Sijoy, who was once a technician, now owns his company. His business has been assisted by incubation under the 'Agri-prenurship Orientation Program' of Kerala Agricultural University. Also last month, their startup has been selected in the top three startups. KP Sudhir, head of the speed agri-business incubator of the Department of Agricultural Engineering (Engineering) at Kerala Agricultural University, says that there are many other tools for peeling coconut in the market. But, Sijoy's machine is high-tech and it can also peel the hard coconut shell.
Also read: News18 Special: Why is it delayed to bring fugitive Mallya and Modi to India, know the reason from experts
Used to work in Saudi Arabia, returned to India and saw the problem of peeling coconut
Sijoy did a 'tool and die making' course from the 'Nettur Technical Training Foundation' (NTTF) and after that, he went to Saudi Arabia to work. There, he worked to make molds in a big industry. In the year 2005, he returned to India. He saw around him that many people are using livelihoods to support livelihood. Some grow coconut, some sell coconut. He told The Better India website that people who work to sell raw coconut have to work very hard to peel it. So, Sijeya researched this and saw whether there is any machine available for cutting or peeling the coconut? There were some machines but, they used to be used only for raw coconut.
Also read: EPF is coming under the ambit of income tax, so do this measure, you will get more interest

Machine made after ten years of hard work
After nearly 10 years of research and hard work, Sijoy made a special coconut peeling machine. This machine not only peels a coconut in 40 seconds, but also cuts its light hardened peels into the size of a millimeter, which can be fed to animals as bait. For this, he used the knowledge of his training course and his work experience in Saudi Arabia to prepare a prototype of the first machine. In the year 2015, a patent was filed for its prototype. He received a patent in the year 2017.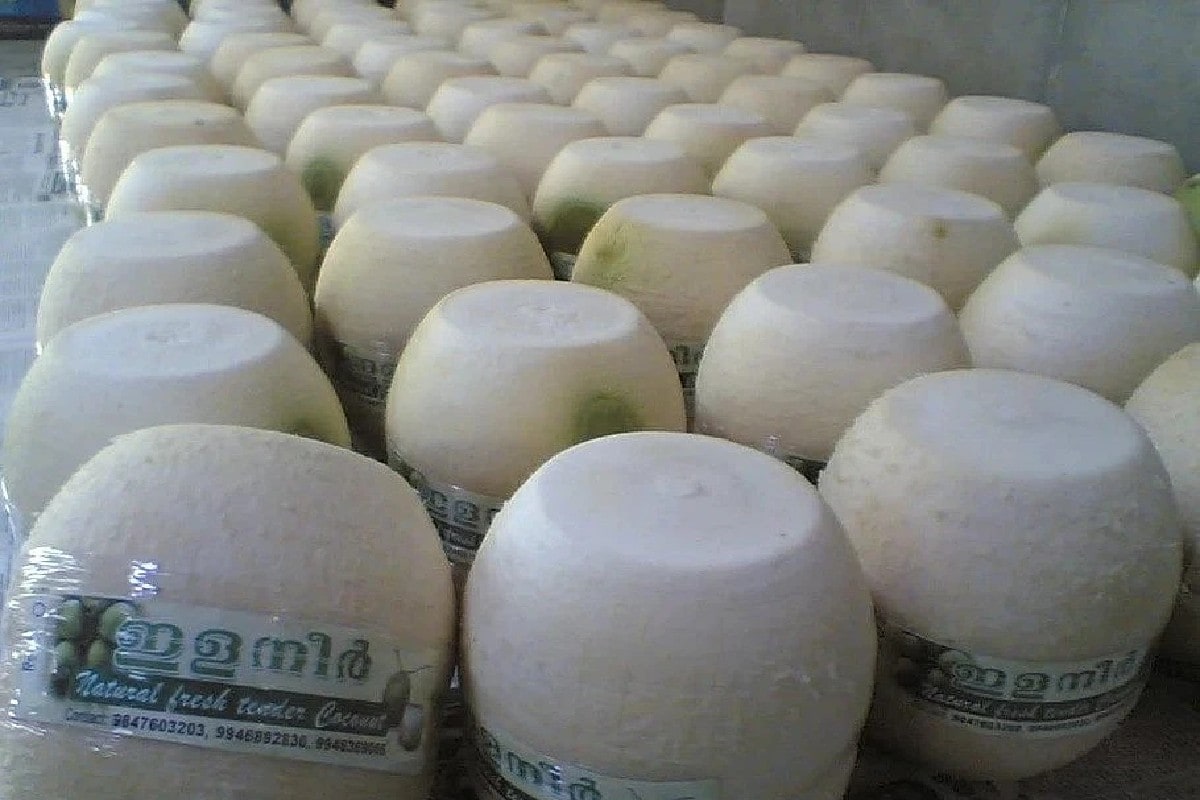 Coconut after peeling from Sijoy's machine (Photo Credit: The Better India)
Started commercial use after making machine, partnering with supermarket
Sijoy has registered his business as 'Kukkos Industries'. He also partnered with several supermarkets to sell cocoanuts. He used to buy coconut from the local people and used to give it to the supermarket at the rate of 30 rupees. However, he stopped it after a few months. According to him, he wanted that it was necessary to improve it more according to the market to earn more from this machine. After this, Sijoy has made some changes in the machine. They have now installed a 750 watt motor so that 60 to 80 coconuts can be peeled in an hour. He says, "The business model is not available in the market right now. But when I make all the changes, I will make some machines available in Thrissur district. For a year, I will watch the work of the machine, if there is any problem, fix it, prepare a final model, which can be sold all over the country. "
.