Through the upcoming film 'Wild Dog' by South Indian superstar Nagarjuna, the people of the country will know the story of our brave officers who killed our terrorists through the undercover operation. During the course of life, he kept his life safe.
South superstar Nagarjuna is in the news these days for his upcoming film 'Wild Dog'. Recently, the trailer of the film was launched in which Nagarjuna is seen holding a gun. Nagarjuna plays the special officer of the National Investigation Agency in the film. The story of the film is based on the 2007 bomb blast in Hyderabad. The shooting of the film has been going on since the year 2020 and now its release date has finally arrived. The film directed by Ahishor Solomon is set for release on the big screen on 2 April 2021.
'Wild Dog' Makers Rejected OTT Proposals
For information, let us tell you that the makers of OTT Platform had given many offers to show this film to the makers, but the makers have not accepted their proposals. Filmmakers say that this film is worth showing on the big screen. The film director said, "In view of the Kovid-19 pandemic, we had thought of making it a digital release but in reality it should be shown on the big screen which is based on a real story."
The shooting of the film took place in these places
'Wild Dog' has been shot in many places in India, including locations such as Mumbai, Hyderabad, Rohtang Pass and Manali. The film's co-producer NM Pasha said, "Choosing the actual location for the shooting of Wild Dog is to give Authenticity to the story on the screen. Even in the film, there is a lot of focus on sound mixing and designing. At the same time, Solomon says, "We have filmed those things with reality as much as possible in the film. The film has also been shot on many risky places, including the forests, so that the story will be completely original.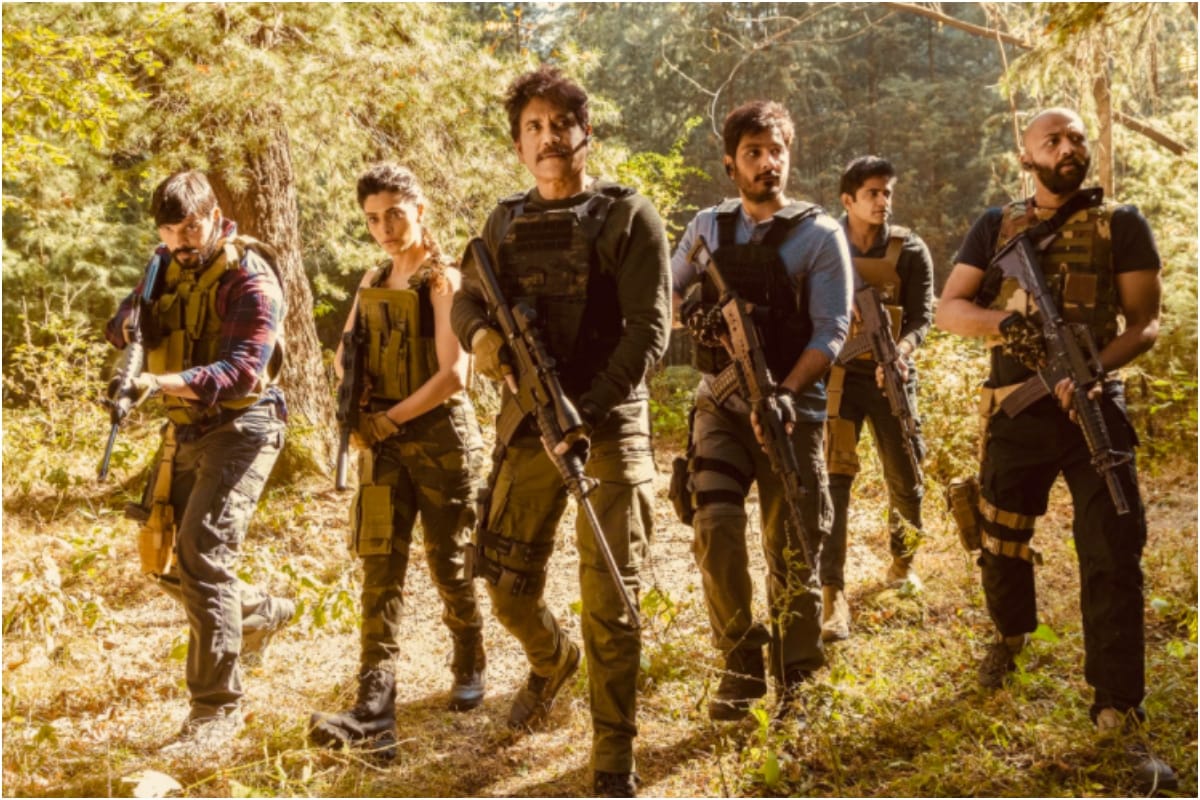 'Wild dog' inspired by undercover operation
Director Ahishor Solomon says that "Wild Dog" is a powerful story inspired by India's largest undercover operation. Through the film, the audience will get to know the story of our brave officers who kept our country safe during the difficult times.
Seeing the trailer released recently (Wild Dog Trailer), it is understood that Nagarjuna is going to be seen doing tremendous action scenes in the film. The film is produced by Niranjan Reddy and Anvesh Reddy and is being directed by Anisar Solman. Apart from Nagarjuna, the film stars Dia Mirza, Atul Kulkarni, Sayami Kher, Prakash Sudarshan, Ali Reza in important roles.
.