Amitabh Bachchan has given his review after watching the new film 'The Big Bull' by Abhishek Bachchan (Abhishek Bachchan). The film has been released on the OTT platform Disney Plus Hotstar.
Mumbai.
Bollywood actor Abhishek Bachchan's new film 'The Big Bull' has been released. The film is based on the life of Harshad Mehta. This is a crime drama film. This film has been produced by Ajay Devgan and Anand Pandit and Kuki Gulati has directed the film. After the release of the film, now reviews of the film have also started coming. Before release, this son's famous film also saw Big B i.e. Amitabh Bachchan. He liked this film very much. But Jaya-Aishwarya has not seen this film yet. You must be thinking why? So it has been revealed by Abhishek Bachchan himself.
Abhishek Bachchan has been in discussions for his film 'The Big Bull' for a long time. In this film, Ileana Dikruz is seen in the lead role with him. In a conversation with the Bollywood bubble, Junior Bachchan told that Amitabh Bachchan saw the film before the film's release. He liked both the film and my character. He has also said many good things while praising the acting. The actor said that Papa's review is always special for me.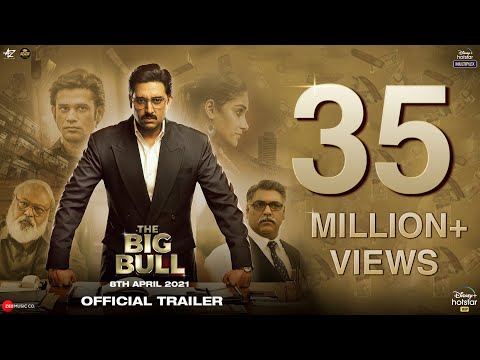 Abhishek said in this conversation that his mother i.e. Jaya Bachchan and wife Aishwarya Rai Bachchan did not see the film before its release. Abhishek said that his mother is a bit superstitious. Mother does not watch my film before its release. This film is releasing a day before her birthday. So she says that she will see this film as a birthday gift. She will see and I know she will give the perfect review. She will say what she feels. At the same time, Aishwarya has also expressed her desire to watch the film after its release. Because every time she watches my film only after its release.
.