After Bhojpuri superstar Khesari Lal Yadav's song 'Marad Chahi Tatkaal', another banging video song has been released. The title of the video is 'Colgate', in which Khesari looks like a rockstar. See his powerful style.
The name of Superstar Khesarilal Yadav is enough to hit any song. After his music video 'Marad Chahi Tatkaal', today he has released another bang song called 'Colgate'. Khesari looks like a rockstar in the song. As soon as the video arrives, it is hitting YouTube and more than 2 lakh views and more than 30 thousand likes have been received in just 1 hour. His favorite style of fans is very much liked by them. Along with listening to the song, the party feel is coming.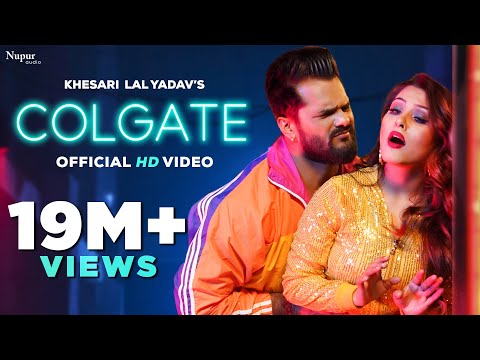 From the songs of Khesari's films to the albums, they become viral as soon as they are released on YouTube. The song has been released on the official YouTube channel of Nav Bhojpuri. In the song, the mood filled with disco, the mood is filled with fun. His video 'Marad Chahi Tatkal' came a day earlier as well and was pouring down on YouTube. The video has received around 5 lakh views in just a few hours of its release. Along with this, more than 22 thousand likes songs have been received, which is continuously going on. In this video too, Khesari was seen in a completely different avatar, which his fans are liking. Khesari Lal also thanked his fans for the great response his songs were getting. He said that my songs are liked so much because of my fans and those who love Bhojpuri music. My music videos are giving so much love to the audience, thanking them wholeheartedly. I would say that in the future also you keep your love and blessings in this way.
.